WordPress Ecommerce Website Design Buffalo
WordPress for eCommerce Websites Designed and Developed in Buffalo, NY
We combine the number one content management system (CMS) with an award winning eCommerce engine, you get an extremely powerfull eCommerce website solution – WordPress eCommerce. The amazing set of tools allows us to build a beautiful and scalable website. The feature rich platform can meet the needs of a wide range of industries including: fashion, technology, retail and more.
Schedule A Meeting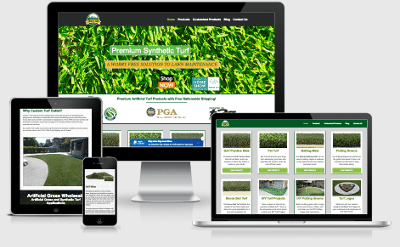 Looking For WordPress Ecommerce Website Design Buffalo Solutions?
Manage all of your online sales in WordPress with the intuitive WooCommerce dashboard. Get a hawk-eye view of sales performance and update prices on the fly. Upsell to increase your average sales. Manage shipping, content and leads all in the most popular platform. WordPress utilizes the latest in front end design technology with unlimited design capabilities and cutting-edge functionalities.
What Our Clients Say
"I have a small business in Buffalo and an even smaller budget web design and hosting. I have been working with Jeff at Big Waterfall for a few years – what a great experience! He is responsive, has great ideas, initiates smart updates to my website and is easy to speak with! Thanks Jeff! I highly recommend working with Big Waterfall!"
"Working with Jeff at Big Waterfall has been wonderful. Not only are they able to work within your budget, the customer service and quality is second to none. I highly recommend working with Jeff, he's a gem who realizes the importance of good customer service and communication!"
"What a fantastic experience. Thank you Big Waterfall for your wonderful work. Our new website is worth every penny. It is exactly what we wanted and needed. You kept us on track with subtle kicks in the butt to keep the project moving which resulted in a beautiful design."
Why pay too much, when we'll do it ALL for one low monthly price?

All Website Packages Include:
12 month initial contract, then just pay as you go.
Call us at: (716) 517-0393