SEARCH ENGINE OPTIMIZATION (SEO)
SEO is the process of optimizing your website's code and content to create authority and relevancy for targeted keywords. BigWaterfall specializes in SEO tactics like keyword research, landing page creation, content & image optimization, reporting and continuing performance evaluations.
Questions? Let's Talk

Call us at: (716) 517-0393
We build websites people can find.
Whether you're attracting website visitors from the Buffalo, NY area or any other city in the world, we'll get you traffic.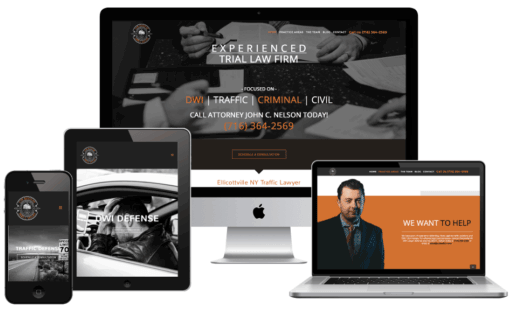 TARGETED SEO SERVICES
Your beautiful custom and responsive website is just the beginning when it comes to marketing your business online. We build the trust and authority needed to rank high in search engines, like Google.
We create each SEO campaign to accommodate each client's specific industry. With the goal of to deliver relevant traffic to the website and convert the visitors into customers.
All
Big

Waterfall SEO Campains Include:
12 month initial contract, then just pay as you go.
What Our Clients Say
"It's been great working with Jeff at Big Waterfall. He is very responsive to site update requests and knowledgeable about a variety of web site platforms. He has incorporated analytics to ensure we can track my client's visitor behaviors for more opportunities."
"Working with Jeff at Big Waterfall has been wonderful. Not only are they able to work within your budget, the customer service and quality is second to none. I highly recommend working with Jeff, he's a gem who realizes the importance of good customer service and communication!"
"I'm self employed and had been wanting assistance with my website maintenance and marketing needs. Then I heard about Big Waterfall websites from a trusted colleague. I saw what they did for her and was impressed. So I decided to give them a call and I am oh so happy I did!"
CHOOSE ONE OF OUR SEO PACKAGES
FOR YOUR BUSINESS NEEDS.
Call us at: (716) 517-0393